"Things can feel so dark and disheartening, and it's really important and special
to celebrate this organization that's a pocket of hope and meaning."
—EMMA CLINE, author of The Girls
Our mentors and mentees fill us with hope every day. We thought we'd fill your day with a little hope — and a glimpse of what goes on at Girls Write Now. Enjoy — and thank you for your unwavering support of our programs.
Click the video to watch The Girls' Emma Cline talk to our mentees about her love of Sherlock Holmes, her fear of the dark, and the "ideal" writing process.
Read the poem below, "Kingdom Out of Hope," by mentee Tatiana Mezitis.
Then, scroll down to see a few photos of the community coming together to champion Girls Write Now at a recent fundraiser hosted by Board member Ellen Archer, Trade President of Houghton Mifflin Harcourt.


Emma Cline speaks to mentee alum, Laura Rose Cardona, at a CHAPTERS reading. The 2018 CHAPTERS Reading Series will be at the N-Y Historical Society on March 16, April 20, May 18, and June 15.
Kingdom Out of Hope
by TATIANA MEZITIS, Girls Write Now mentee
i imagine kingdoms.
i imagine a world where i find solace in your presence, nothing but silence and softness and light, light like a morning where we can start over. the air is frigid on our skin, but your touch surges like wildfire through my veins.
one touch, one kiss, a soft dance where i turn away and you come closer. the distant roar in my ears is all the music i need. it is an approaching tidal wave, enveloping us in its shadow, but we dance under death, we waltz in a in a gilded courtyard built above tectonic plates and beneath a hurricane.
peace replaced the fear in our eyes, a soft glow dances above the pallor of our skin.
the world is turning slower and slower, until the universe itself seems to stop. beneath the stars, beneath the moon, beneath the receding sun and the incoming waves, time stills in our kingdom as we dance.
we built this kingdom out of hope. we are safe.
i imagine us above the clouds, i imagine kingdoms where hope reigns.
The Girls' author Emma Cline connects with mentee Maxx Carr and mentor Sarah Zabrodski.
Maxx read an excerpt from a novel she has been working on since the eighth grade.
The evening's hostess, Board member Ellen Archer, and Emma Cline
Emma Cline speaks about Girls Write Now: "I felt when I participated in the CHAPTERS reading…this was something that was purely good, and there are so few good things in the world."
Roberta Gordon and Ellen Archer
Janice Horowitz and Girls Write Now's Founder & Executive Director Maya Nussbaum
Garret Kinsey, Board member Laura Scileppi, Katherine Lanpher, and Board member Marci Alboher
Greg Sturh and Jenna Ricker
Peter Hildick-Smith, Jeff Gracer and Pamela Esterman
Girls Write Now staffers Caitlyn Pang and Georgia Wei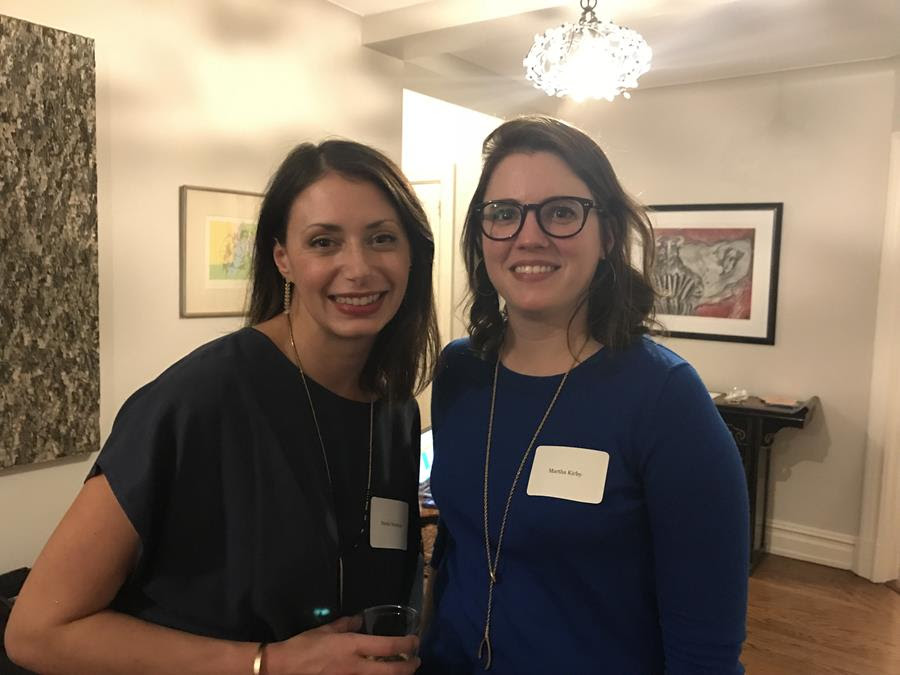 Girls Write Now mentor alum Nicole Summer and ThoughtMatter's Martha Kirby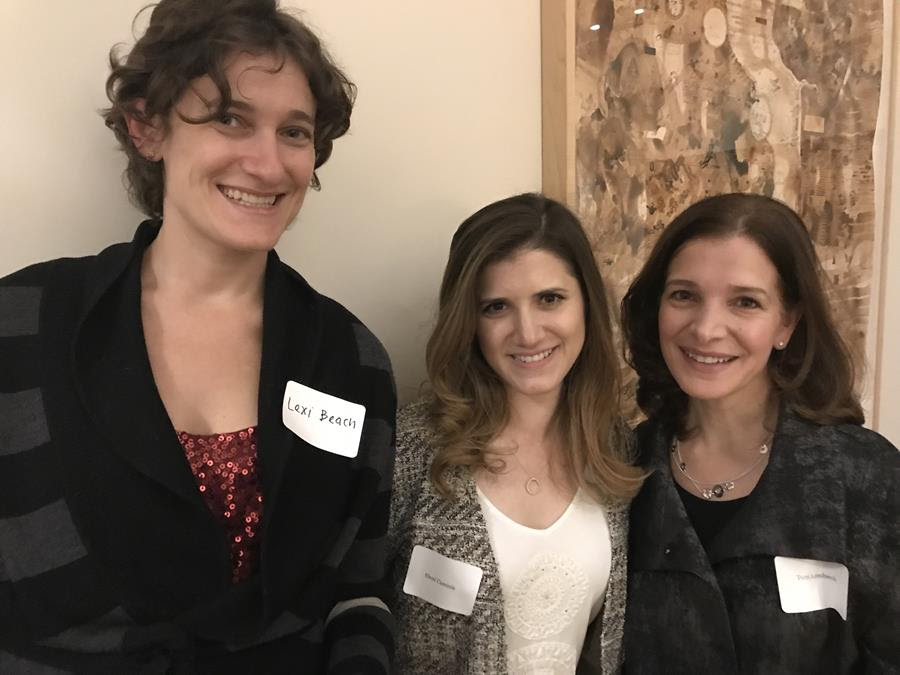 Lexi Beach, Eleni Caminis, and Terri Lombardi